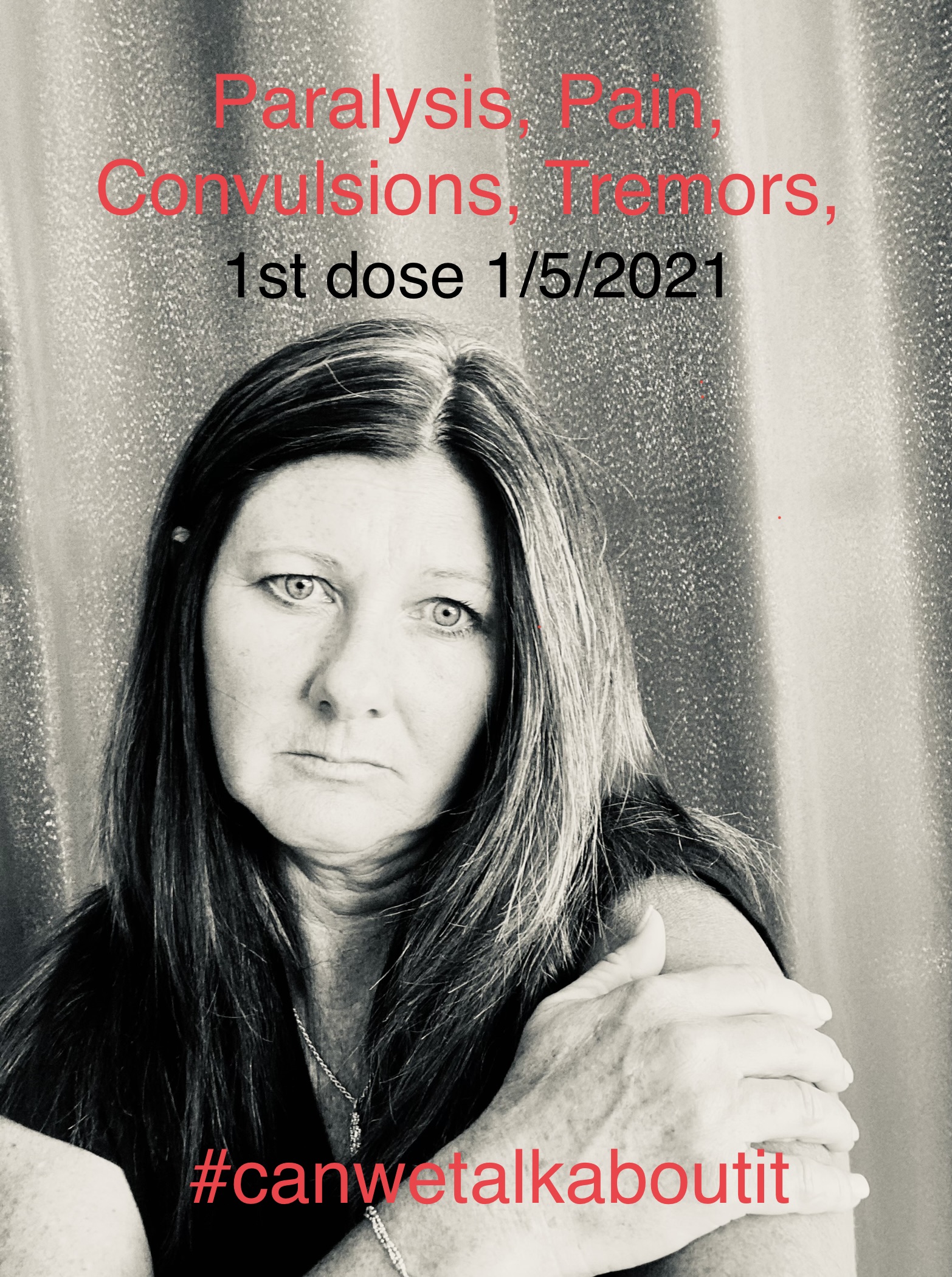 Angelia Desselle
First Dose of Pfizer on 01/05/2021
Second Dose of on
Third Dose of on
69, USA
47Yrs old
Q : Have you had covid?
yes, I got Covid exactly 1 year from my injury. It made all the neurological issues from my vax worsen
Q : Do you consider yourself severely injured by the jab?
yes, Convulsions, paralysis, tremors, fatigue, headaches, tinnitus, tingling and burning throughout my body, shortness of breath, brain fog, vision issues
Q : I intend to follow the orders of my doctor or specialist.
Yes
Q : I will log in and update this page with my progress from time to time.
yes
More Stories